There is also a specific timetable for the elimination of incandescent lamps! The National Development and Reform Commission recently put the "China's phase-out plan for the elimination of incandescent lamps (draft for comments)" on the official website. Some citizens said: &.......
Accelerate the Industrial Structure Adjustment The continued proliferation and spread of the international financial crisis has caused a serious recession in the world economy and has caused great damage to China's economy. The machine tool industry has re.......
Du Xiangyu, an academician of the Chinese Academy of Engineering, is deeply saddened by the fact that military and civilian major scientific instruments "like roots" are difficult to coexist.

"Science begins with observations. Instru.......
Woodworking machine tools are mainly cutting and processing equipment used in the process of saw cutting and processing into wood products. Mainly used in construction, furniture and wooden doors and other manufacturing sectors. Woodworking machine tools can b.......
From July 29 to August 1, 2011, Sinotruk Jinan Commercial Vehicles Co., Ltd. Jiaozuo Shitong 4S Store organized a light-weight model tour of the Yellow River Marshal in Jiaozuo, Hujia, Huixian, Xiebi, Wuyi and other places. More than 200 local users visited the show.

The heavy.......
Introduction: The National Gas Standardization Technical Committee, the National Semiconductor Equipment and Materials Standardization Technical Committee Gas Subcommittee, the National Gas Standardization Technical Committee Analysis Subcommittee, and the Nat.......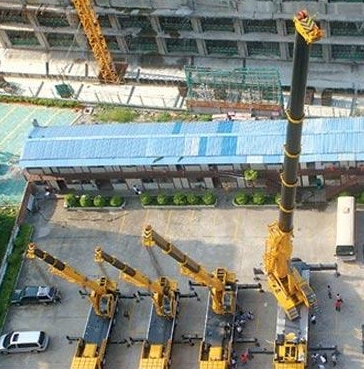 On August 21st, a crane sales agent delivered Guangxi's first 400-ton truck crane to a company in Nanning.......
Clean, low-energy green manufacturing has become the development direction of the 21st century machinery manufacturing industry, and it is also a sustainable development topic that the
At the 4th European Heat Pump Forum held in London recently, the UK introduced its potentially huge heat pump market, reviewed the 2010 heat pump market, and interpreted a new regulation, the Renewable Thermal Incentive Program (RHI). At present, the United Ki.......

The automobile industry has always been the leading industry in the development of Hubei's economic industry. During the 12th Five-Year Plan period, Hubei Province made a clear plan for the development of the auto industry. The relevant cities represented by Shiyan and Wuhan also form.......