On February 21st, 2011, Changan Heavy Duty Truck held the 2011 New Products Promotion Fair in Zhengzhou, Henan Province. The relevant person in charge of Changan Heavy and Weichai, Weichai Power, Yuchai Power, Fast Transmission, Ankai Axle, and Shijiazhuang Coal Mine Machinery Co., Ltd.......
Yu Yanshan, deputy secretary-general of the China Energy Research Association, said at the "2011 Energy Situation Analysis and Outlook" research meeting that domestic oil, gas and electricity prices will face all-round upward trend and pressure in 2011. However, in view of the .......
The data obtained by the reporter from Xiamen Luqiao Yacht Development Co., Ltd. on the 25th indicated that: As of now, Xiamen Wuyuanwan Yacht Sailing Port has sold a total of 84 types of boats (including a batch of spare parts) with sales of 450 million yuan........
The year 2011 is the beginning of China's national economy entering the "Twelfth Five-Year Plan". During this year, in the face of an increasingly prosperous tool market, many cutting-edge tool companies will inspire wonders. What will be worth.......

On February 24, 2011, Knorr-Carfor Commercial Vehicle Brake System (Chongqing) Co., Ltd., jointly established by Kafu Automotive Company of Chongqing Electromechanical Group and Knorr-Bremse Group Asia Pacific (Holdings) Co., Ltd., was formally established. Established. The newly formed j.......
SINOPEC No. 4 Construction Co., Ltd. used the pipeline information software during the construction of the 300,000-ton/year vinyl acetate plant in Suanwei, through which the single-line drawing pipe section was "prepared" and concentrated and prefabricated, and the first carbon ste.......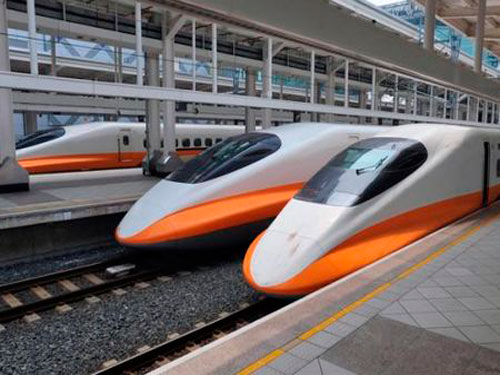 "The bearings used in EMUs with a speed of more than 160 kilometers per hour are.......
The rising prices have swept across the country. The issue of wages has once again become a topic for discussion. The labor system is once again facing reforms. The increase in labor costs has affected the increasing economic factors of enterprises. The inc.......
According to the latest issue of the China Automotive Industry Production and Sales Update issued by the China Association of Automobile Manufacturers, in the first quarter of 2010, 55 car engine companies that had been included in the statistics range completed 4,365,300 units and 4.......
After preliminary seasonal adjustments, the export volume of the chemical industry in the third quarter of 2010 was US$19.66 billion, a year-on-year increase of 42.8%, and the year-on-year growth rate was 2.3 percentage points higher than the previous quarter; it was up 9.9% month on month and.......
A few days ago, it was learned from the Science and Technology Department of Shandong Province that a new breakthrough has been made in our claw-type dry vacuum pump technology. Zibo Teshid Vacuum Equipment Technology Co., Ltd. adopts a new dual-entry and double-claw dry vacuum pump developed .......

As of now, the production and sales of heavy-duty trucks of China National Heavy Duty Truck Co., Ltd. exceeded 160,000 units in one fell swoop in 2010, an increase of more than 60% year-on-year, exceeding the annual target by more than two months in advance.

China National Heavy .......